Development of drugs that targets the metabolic foundation for tumor growth and simultaneously harness the immune system in hard-to-treat cancers with significant medical unmet needs.
With science stemming from the world's most renowned institutions and compassion that runs deep, Cornerstone strives to improve the lives of people with hard-to-treat cancers, inaugurating a new era of hope.
Learn more about our Clinical Trials:
CPI-613® (devimistat)
Cornerstone's lead compound, CPI-613® (devimistat), is designed to target the mitochondria of cancer cells in order to disrupt their energy production, cutting off the fuel for disease growth.
Devimistat is undergoing multiple clinical trials and has been granted orphan drug designation by the U.S. Food and Drug Administration (FDA) for the following indications: Burkitt's lymphoma, biliary tract cancer, soft tissue sarcoma, myelodysplastic syndrome (MDS) and peripheral T-cell lymphoma. In addition, the European Medicines Agency (EMA) has granted orphan drug designation to devimistat for Burkitt's lymphoma.
Dr. Sol J. Barer, Ph.D.
Advisor to the Board of Directors, Cornerstone Pharmaceuticals
Dr. Sol J. Barer is a co-founder of Celgene Corporation and currently Chairman of the Board of Teva Pharmaceuticals, Chairman of Centrexion Therapeutics and Neximmune, Lead Director of Contrafect Corp, and Board member of 3DBiotherapeutics, Cerecor, founding Chair of the Hackensack Meridian Center for Discovery and Innovation and advisor to the Israel Biotech Fund.
Jorge Cortes, M.D.
Acute Myeloid Leukemia Advisor
Director of The Georgia Cancer Center at Augusta University. He is designated as a Georgia Research Alliance Eminent Scholar in Cancer in the Medical College of Georgia.
Steven I. Park, M.D.
Lymphoma Advisor
Division Chief, Hematology and Oncology, Levine Cancer Institute, CHS-Northeast; Director of Investigational Therapeutics in Hematologic Malignancies, Levine Cancer Institute/Carolinas HealthCare System; Associate Professor of Medicine, University of North Carolina, Chapel Hill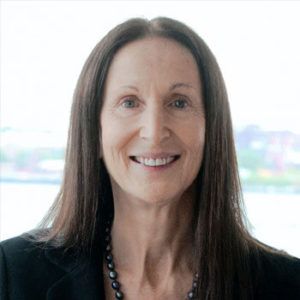 Dafna Bar-Sagi, Ph.D.
Senior Vice President, Vice Dean for Science, Chief Scientific Officer, Professor, Departments of Biochemistry and Molecular Pharmacology, and Medicine, NYU Langone Medical Center
Greg Semenza, M.D., Ph.D.
Nobel Prize in Physiology and Medicine
Director, Vascular Program, Institute for Cell Engineering; Professor of Pediatrics, Radiation Oncology and Molecular Radiation Sciences, Biological Chemistry, Medicine, and Oncology at the Johns Hopkins University School of Medicine. Dr. Semenza won The Nobel Prize in Physiology or Medicine in 2019 and 2016 Lasker Award.
World Class Team
Innovation in oncology drug development requires a deep well of scientific, medical and business expertise, and we have assembled an unparalleled team of directors and advisors who are working with Cornerstone to revolutionize anticancer treatment.
Our Board of Directors and Scientific & Medical Advisory Boards are drawn from the highest echelons of oncology and hematology researchers and physicians, and include seasoned managers from the biotech and pharmaceutical sectors.